SAFETY FIRST
Construction sites are dynamic activities where workers engage in many activities that may expose them to a variety of safety hazards, such as falling objects, working from rooftops or scaffolding, exposure to heavy construction equipment, or the use of temporary electrical circuits while operating electrical equipment and machinery in damp locations. Construction activities at CADCOR BUILDERS AND TRADING CORPORATION engage in general construction activities, including the constructing, enlarging, repairing, developing or engaging in any work upon buildings, houses and condominium, roads, plants, bridges, airfields, piers, waterworks, railroads and other structures. We have different teams who are expert in their respective fields and by having a complete manpower we control every aspect of the project. We provide practical solutions and effective Construction Management System to ensure in meeting clients standard and expectations.
Through implementation of safe work practices, training, and local regulatory requirements, the Workplace Safety program aims to identify, control, or eliminate construction-related hazards.
FIRST AID
A job site is not complete without a first aid kit. It is certainly not unheard of for a injury to occur on a construction site, so taking the necessary. CADCOR BUILDERS make sure that first aid will be apply if injury happend.
Photo Gallery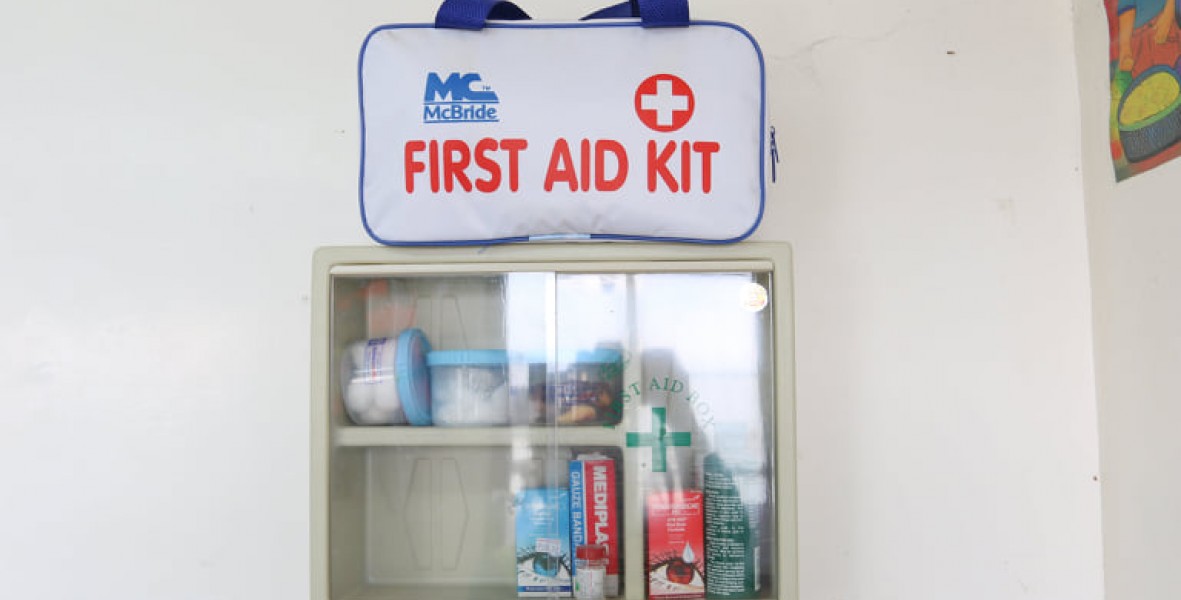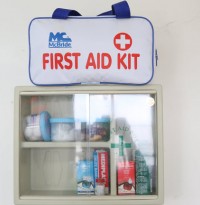 COVID PREVENTION ACTIVITY
CADCOR BUILDERS STRICTLY EMPLEMENTING COVID 19 PREVENTIONS IN ANY ALL SITE AND OFFICE.
DAILY TOOLBOX MEETING
CADCOR BUILDERS CONDUCTS DAILY TOOLBOX MEETING TO DISCUSS SAFETY IN CONSTRUCTION SITE AND TO PREVENT INJURIES.
OCCUPATIONAL HEALTH AND SAFETY POLICY

The management of CADCOR Builders and Trading Corporation is committed to Safety, Health and Environmental excellence. This humanitarian gesture of the company is directed towards protecting the welfare of its valuable asset- the people, and its physical resources and work environment.
Integral to this mission, is the total acceptance of Zero Accident and Incident concept by striving to achieve the following objectives and principles;
Occupational Health and Safety is prerequisite of and totally integrated to any undertaking, operation or activity, regardless of urgency of service.
"No task is so important that one cannot take time to perform it safely"
Compliance with all relevant legal, contractual and regulatory obligations.
Through educational training, pro-active planning, judicious execution of work and total compliance with all safety procedures, the occupational accidents, incidents and injuries can be prevented.
Senior management is committed to planning, organizing, monitoring, reviewing and improving our safety performance by setting annual safety targets that we must work hard to achieve.
To ensure success of implementation of this policy, it is also a requirement that each employee is made aware of their individual OH&S responsibilities, promotes and implements this policy and extends the awareness, acceptance and implementations to our sub-contractors, suppliers, customer and the communities associated with our business.
ENVIRONMENTAL POLICY
Cadcor is committed to environmental leadership in all of its business activities. Cadcor provide policies to provide a safe, healthful workplace, protecting the environment and, conserving energy and natural resources.
It is our policy to:
Identify and comply with all relevant environmental laws, regulations and obligation.
Take all practicable steps to prevent pollution in our activities.
Conserve resources through the efficient use of energy and materials.
Systematically manage our environmental performance on projects.
Provide appropriate training for our employees and sub-contractors to improve awareness and knowledge of their environmental obligations.
Set targets and review results on a regular basis with the aim of continually improving environmental performance.
Provide sufficient resources to enable us to achieve our environmental objectives.
Each employee is expected to promote and implement this policy and extend the understanding and acceptance of the policy to our suppliers, sub-contractors, and service providers.